"The word 'soon' has become meaningless in today's age of music releases."
- Micheal La Shon III
2023 has been an interesting year for releases, with a lot of solid debuts, but also a lot of unkept promises. Artists like ASAP Rocky, Travis Scott & Lil Uzi have been talking about a new album release for over a year, with nothing tangible to show for it yet. With some albums are actually slated for a release, like Janelle Monáe's The Age of Pleasure releasing on June 9th, I decided to compile a list of releases that I think are most important, as well as potential releases that could be really solid projects, if they actually come out that is.
Rihanna - R9
The legend of Rihanna's ninth album has been growing since late 2018, and after half of a decade of rumors, fake leaks, silent studio posts, and even a Super Bowl Halftime Show in February, but we don't have anything concrete pointing to a release date. RiRi said this in her interview with British Vogue:
"Like, honestly, it'd be ridiculous if it's not this year. But I just want to have fun. I just want to make music and make videos. [...] So I realized that if I keep waiting until this feels right and perfect and better, maybe it's going to keep taking forever and maybe it'll never come out and no, I'm not down to that. So I want to play. And by play, I mean I have my ideas in my head, but I can't say them out loud yet."
Kiana Lede - Grudges (June 16th)
Kiana Lede is one of R&B's best right now in my opinion, as her last album, Kiki, was one of my personal favorite projects of 2020. We've already gotten three records from her upcoming album (Irresponsible, Jealous feat. Ella Mai, & Deeper), and I expect nothing short of another great project from Ledé.
Janelle Monáe - The Age of Pleasure (June 9th)
Janelle Monáe is an artists that has been making critically acclaimed music for over a decade now, and based on her first two singles, this project is set to be one of her best. Bright visuals have always been Monáe's specialty (see her last album, Dirty Computer), and it's been more of the same with this album. Janelle is embracing herself even further than she already has throughout her career, and I know more great music is on the way with it.
(I added the clean version of her recent video here just so that nobody has to worry about signing into Youtube while reading the article.)
Nicki Minaj - NM5
Nicki Minaj has been on a hot streak, with Super Freaky Girl going #1 last year, as well as her new hit remix with Ice Spice, she's showing us that she is still the best female rapper in the game. Nicki's last album, Queen, was underrated (yes, even by me, I make mistakes too) and based on her recent handful of successful singles, I'm genuinely excited for her next album. Nicki seems to be excited too, because she tweeted this on May 10th:
"Oh yes fractions warned, SFG did what fractions warned. Red Ruby Da Sleeze MOTHERED so hard & is now the standard. NM5 is the best thing that will come out of 2023 & will raise the bar to new & unreachable heights. NM5 tour will be hailed as "genius". That's it & that's all."
ASAP Rocky - Don't Be Dumb
Rocky has been a lot more active than his significant other, but his next album still is waiting to be released. We did get a single to start the year, as "Same Problems?" came out on January 18th, and we did get a sneak peak of the features. Rocky told everyone back in January that he has Yachty, Miguel, Thundercat, and Tyler, The Creator on his upcoming project. I don't think that those four will be the only features, but I do believe that all four of those names will appear (unlike when some artists just throw out dream scenarios). Testing came out back in 2018, and that album took time to grow on me (I didn't like it as a whole on initial release, but I now view it as a solid & cohesive project) and based on Rocky's continued experimenting sound, as well as my maturity as a listener, I can't wait to hear what he has in store.
Frank Ocean - ???
Now I didn't add Frank here because I think he's releasing anything anytime soon, but that it would be a HUGE release if he did. Frank's Coachella incident wasn't the best, but we did get this quote from him during the performance:
"It's been so long, but I have missed you. I wanna talk about why I'm here, 'cos it's not because of a new album — not that there's not a new album — but there's not right now. [...] These last couple of years, my life changed so much and my brother and I came to this festival a lot. I feel like I was dragged out here half the time. We were just dancing in that tent to that music and I know he would have been so excited to be here with all of us and I wanted to say thank you for all the support and the love."
Now the beginning of that quote is very telling of a lot of artists that like to tease fans with new music when they haven't done much of anything related to music in a number of years, and I hate it. That's not disrespect to anything that Frank has had to deal with in his life recently (rest in peace to his brother), but if you decide to come back outside and address your fans about mustc, the last thing you should do is that. Whether Frank's new music comes out this year or five years from now, I'm sure it'll sound amazing, artistic mystery aside.
Lil Uzi Vert - The Pink Tape
Uzi said he was dropping his new album in February, but here we are four months later with nothing. I'm not sure when the album is actually going to release, but I do know that it's going to be a hit based on the super smash single "Just Wana Rock" that released last year expecting to be on the tracklist. We did get an update on the project from Uzi's producer, Lyle, who said this on Instagram:
"Songs are great. But they wanna make sure it's right and not rush it. We all know y'all ready for it, but we wanna make sure its a classic and not just a bunch of random songs!"
While this quote does help clarify some things, it also adds more hype to the release and I do hope that it doesn't end up being a bunch of songs that sound good individually, but not as a cohesive unit. Uzi is a big enough star to overcome this, but as a music connoisseur, I hate when established artists continue to release projects with bad sequencing throughout their career.
Travis Scott - Utopia
The problem with legendary albums in today's era is the consumers instant comparisons, and I think that's a big part of why Travis Scott has yet to release his upcoming project. The incident at his festival (rest in peace to those fans) definitely pushed the release back, but since that's blown over, there have just been excuses and pushbacks. Astroworld was an amazing album, one of the best of 2018, and I have high hopes for what Travis has coming as a follow-up after the past five years, but I do think that the longer he waits, the potential negative reaction to the project will only grow.
Doja Cat - First Of All
I feel like Doja Cat is one of the most talented artists in the entire music industry right now. With that said, however, she is also someone who recently decided it was a good idea to alienate her fanbase when she tweeted this:
"Planet HER and Hot Pink were cash-grabs and y'all fell for it. Now i can go disappear somewhere and touch grass with my loved ones on an island while y'all weep for mediocre pop."
Now I believe that an artist can make hit records and not like them, it happens all the time (e.g.Destiny's Child with their single "Bootylicious"), but it's an entirely different conversation to just disrespect your fans and call them stupid (which Doja did do the following day in regards to the tweet above). Now Doja is a huge troll, but she definitely seems serious about separating herself from her pop sound, as well as the fanbase, in order to be taken seriously as a rapper. I consider Doja to be an artist in general, someone who can do it all, and I also believe that you don't have to shit on music genres in order to prop another one up. If Doja wants to give us bars over 9th Wonder beats, I'm all for it, she would do amazing, but that doesn't mean I'm going to just let bad behavior slide in regards to disrespect to fans. I listened to Doja Cat's music before Hot Pink came out in 2019, and she has been experimental since the beginning. I look forward to DOja's next project, if it's releasing this year, but I do hope that she realizes true fans will follow regardless of the genre you choose to work in.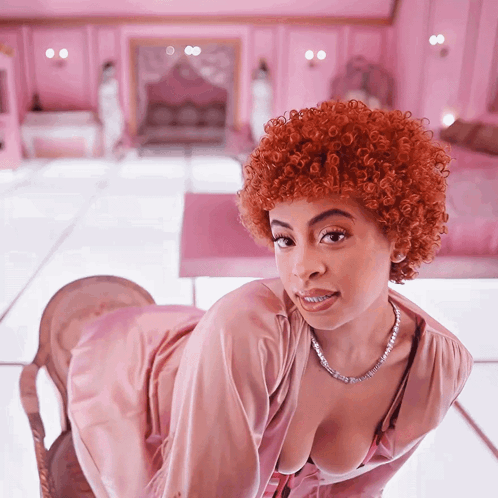 2023 will be a rollercoaster of music releases going forward, as I believe the song of the year or song of the summer has yet to be fully established. Whether it's an album from this list or a release that comes and shales up the industry, I look forward to the second half of the year. We're in for a good one y'all.